The biggest photo'zine (book?) we've ever made.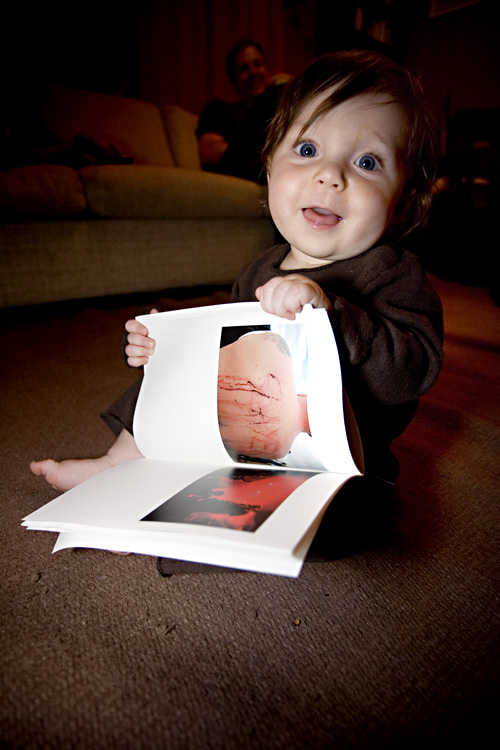 Claire and I recently purchased one of these monsters just so we didn't have to rely on anyone to make our photo 'zines for us. The problem is when you have it at your disposal you tend to make something massive, and that's what we did. By far the biggest 'zine we've made to date. 64 full color pages, hand-sewn binding, with photos of everyone from Ice Cube to Sophia that you see here examining one. Cardstock cover designed by Blake E. Marquis. Hand numbered, limited to 500. All photos from the year 2006. This is the one, the one we've been waiting to make for years and we couldn't be happier with it. More photos and ordering info after the jump…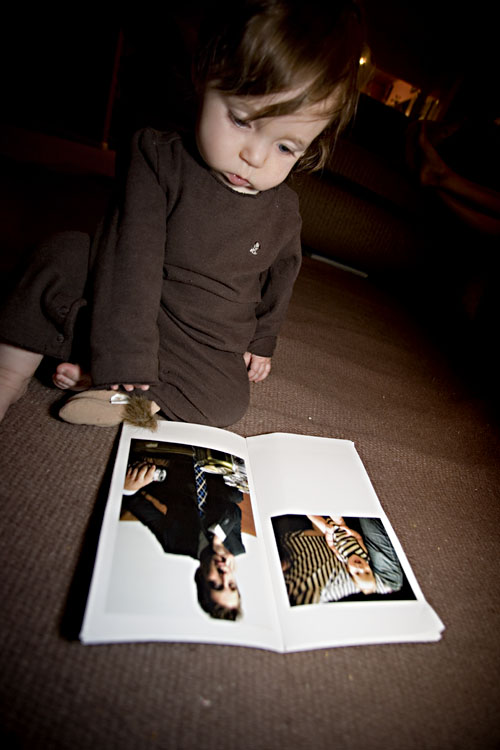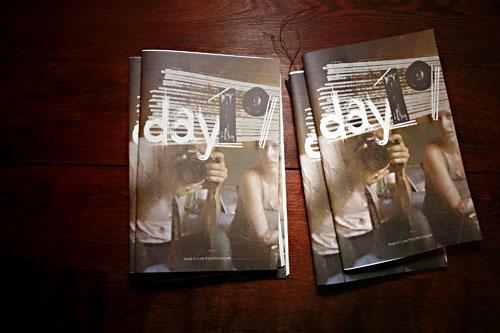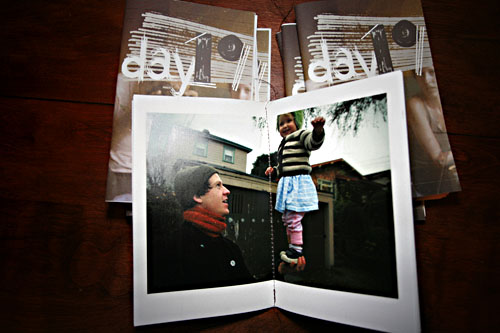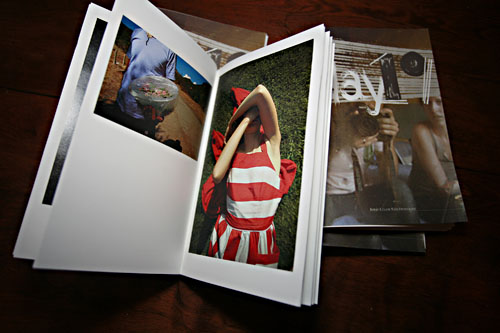 Plus it comes with a grip of stickers….
SOLD OUT