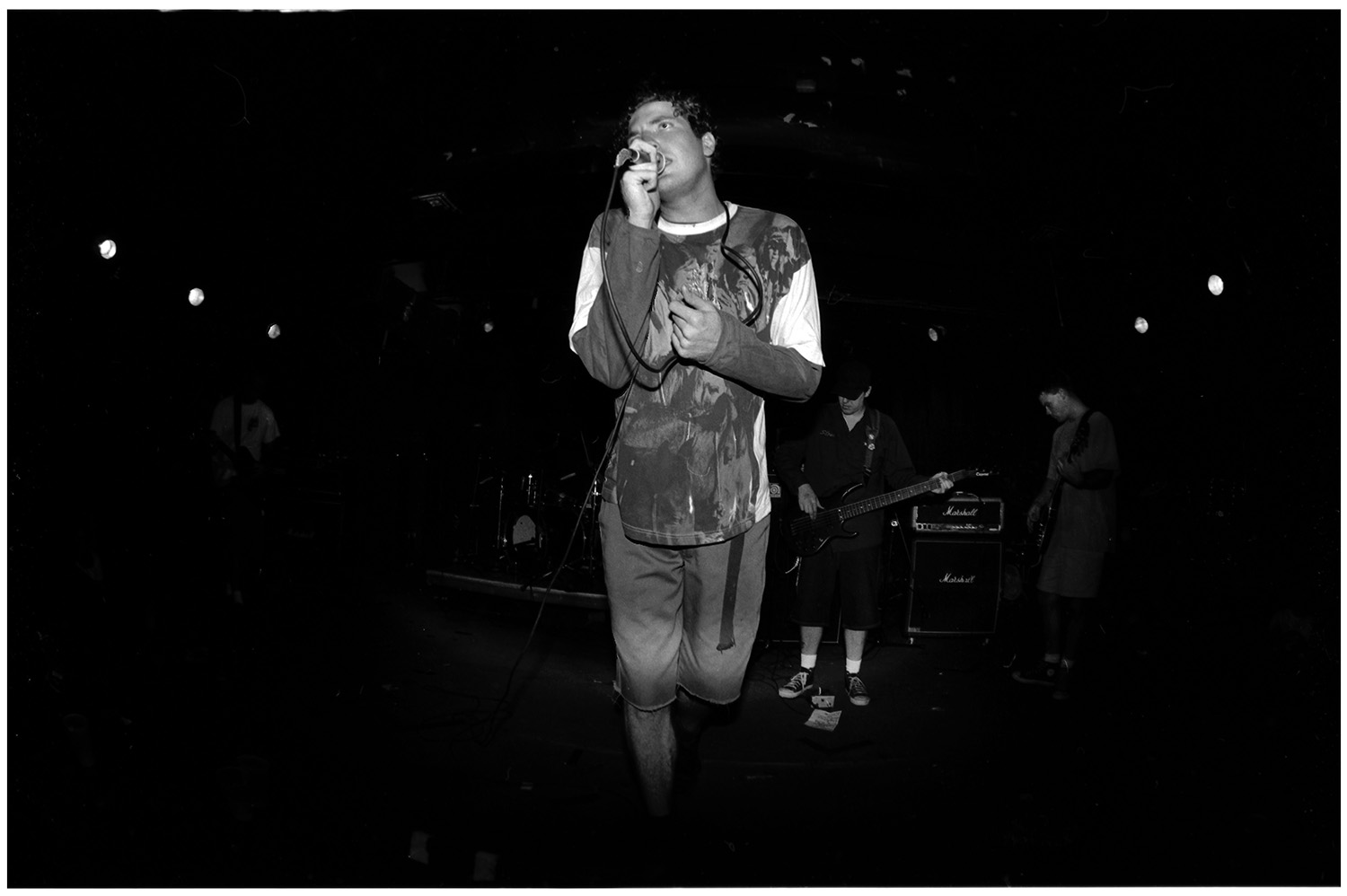 I started bringing a camera to shows in the mid 90s as a way to fit in I guess. I actually took my first photography class at the local county college to learn how to print the photos I was shooting at shows with a "sloppy border". I shot this photo around '94 or '95 of one of my favorite bands, Sense Field. I really had no idea what I was doing back then and barely knew how to use a flash, the guy at the camera store gave me a quick tutorial and I was off. This is probably on one of the first 5 rolls of film I ever shot.

Recently, Jon Bunch of Sense Field passed away and I want to put this print up for grabs to anyone who donates to his memorial fund. Later in life we became friends and he was such an amazing person and myself and a shit ton of people out there in the world will miss him dearly. Help give a little back to his family and get a signed photo!

To get a print (8×10, no edition) forward me an email (jmw@day19.com) that you donated at least $50 to his memorial fund here… Jon Bunch Memorial Fund. If you want a bigger size just get in touch.

Sense Field. Black Cat, DC. 94-95ish.
For $100+ bucks I'll throw in a print of this portrait I shot of him in a bathroom in Boston 1998ish (i'm bad with timelines).